On 16 October 2022, Fr. Jean-Luc Zadroga, OSB, Administrator of Mary, Queen of Saints Parish, offered Solemn Mass for the Nineteenth Sunday after Pentecost at St. Titus Church in Aliquippa. After Mass, a farewell luncheon was held for Fr. Jean-Luc, who is being transferred at the end of the month.
(Photos courtesy of Knights of Columbus Woodlawn Council 2161)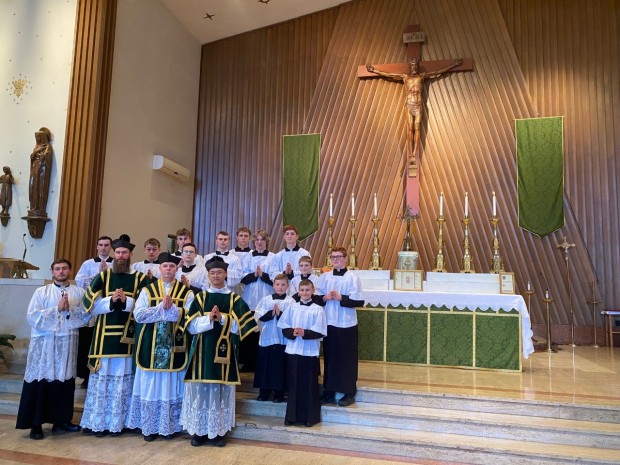 At the luncheon, Dr. Joseph Beierle, President of the Pittsburgh Latin Mass Community, Inc., presented a check for $1,000 to Sam Belli, Grand Knight of Woodlawn Council 2161, to help fund scholarship grants to seminarians studying with the Institute of Christ the King Sovereign Priest and the Priestly Fraternity of Saint Peter.